Developed For Athletes, Perfect for Families & Teams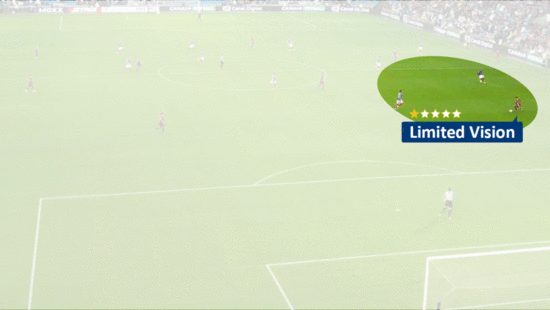 IntelliGym training is guaranteed to improve on-field performance by training the cognitive skills that create soccer intelligence.
On-Field Benefits
Read the game faster and react to plays quicker

Improved off-ball movement

Better and more accurate passing

Improved positioning and communication
Cognitive Benefits
Improved decision-making under pressure

Sharpened focus and improved situational awareness

Increased anticipation and faster reaction time

Better divided attention and working memory
The Only Computer-Based Cognitive Training Program Proven to Improve Performance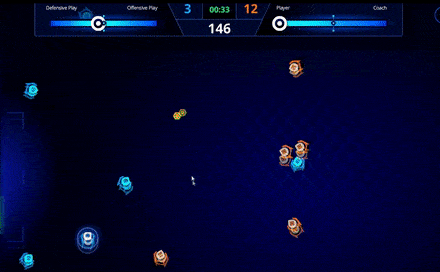 Each session is designed to strengthen the core cognitive skills that contribute to soccer intelligence using training exercises that put the brain into a state of High Cognitive Load, which creates new neural connections and strengthens them over time. Emphasis Change Training ensures the training adds variability over time while achieving the repetition required to see results.
The Soccer IntelliGym trains the cognitive skills required for elite performance in soccer. The training program consists of 30-minute training sessions designed to stress and challenge the athlete's brain, developing skills such as situational awareness, working memory, task switching, peripheral attention, and ultimately, decision making under pressure.
Athletes train just 2-3 times per week with noticeable on-field results within 10 training sessions, about 5 weeks. Significant results appear within 20-30 training sessions and continue to improve throughout the season. Training in the offseason helps to maintain results so athletes hit the field in top mental shape when next season arrives. Just like training at the gym, overtraining can lead to (mental) fatigue, while undertraining can lead to diminished results.
That's it – just 1 hour a week can improve performance by as much as 30% in measurable categories such as goals, assists, completed passes, or reduced takeaways. Not to mention the improvement in the intangibles like confidence, control, positioning, and awareness.
Built With The Help of 10 European Soccer Clubs
Based on 30 Years of Research
Multiple studies have shown that the IntelliGym training program successfully transfers skills from screen to field through the use of Cognitive Fidelity. This means that the skills that are trained inside the program match the exact skills that are used when competing on the field.
While it may resemble one, the IntelliGym is not a video game. It is a tool designed to improve soccer intelligence and improve performance on the field. The technology was originally used to train fighter pilots, and it has been proven to improve performance in studies conducted by NASA, the US Air Force, and the Israeli Institute of Technology. 
Based on this research and with the help of some elite Europen soccer academies, the Soccer IntelliGym was designed for athletes and teams as young as 10 years old to 25 and over. As long as the athlete or team is motivated to improve and has a solid foundation of technical skills, they can see success with the IntelliGym.
The Soccer IntelliGym still used by some of the leading development academies, including AZ Alkmaar and PSV Eindhoven in the Netherlands, a region known for elite youth athlete development. See the results from this study which measured an average performance improvement of 30% among athletes who trained using IntelliGym at the German and Dutch academies.
"We're always looking for an edge. IntelliGym embodies that. We've seen great results from the program and it aligns perfectly with our philosophy on soccer. As a result of training with IntelliGym, players at our club are better at identifying opportunities before they happen and exploiting them at the right moment."

Marijn Beuker
Head of Performance & Development, AZ Alkmaar
Are you ready to take your game to the next level?